A clear, orderly office, free from clutter is the most productive and creative. It also keeps your head clear.
The person using the office should sit facing the door. This is welcoming to people coming in and empowering for you. If this is not possible, put a tiny mirror on the desk to reflect any movement behind you.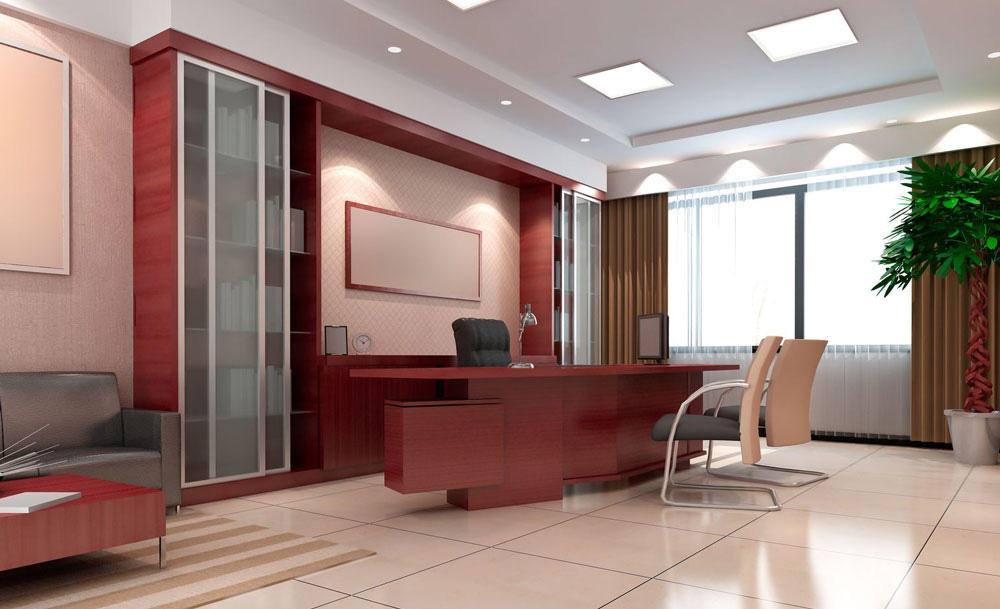 Red accents in the office give you energy. You should avoid having your back to a window. Movement happening behind us is unconsciously distracting. Although we enjoy staring out at a beautiful view, directly facing big windows can be a distraction.
Fresh air and plenty of natural light create Chi.
The Fame Wall
The place to display any awards, certificates, degrees, is on the back wall when standing in the main doorway.  This is the Fame wall, representing how others see you.
Helpful People in Business
Now in any business helpful people are essential.  People connecting us to others who will help all endeavors go as easily as possible.  This is where a clear quartz crystal can be placed or hung.  The helpful people corner is the first right one from the main entrance to the office.
Wealth and Abundance in Business
And don't forget the wealth or abundance corner.  Place an amethyst, or a red envelope with your intentions written, a Chinese money frog, or eight Chinese coins in the far left corner from the main entrance.  A table fountain in the money corner of the office is especially a healthy flowing symbol for Money flowing.  One with bamboo is very good as that corner represents the wood element and bamboo is also wood.
Raufa is such an amazing lady.  Her Feng Shui gifts are remarkable!  We had her do Feng Shui cures on the property which solving some imbalances on the land.  We appreciate you!

Jill C. Mi iamo General Manager, Doreen Y. Mi iamo Spa Director
We had been trying to sell two parcels of land for over five years.  After the consultation with Raufa, we put the cures that Raufa suggested.  The deal closed within four weeks.

Andrew Z. Sedona, AZ
Raufa is so intuitive and really addressed the issues I was dealing with.  She gave insightful information that helped me gain confidence and awareness about myself and the immediate future. The consultation was a first-rate education in Feng Shui and energy balance.  Raufa is a great teacher.

She tended to all of our questions and individual needs.  I can't wait to see her again.  I referred my friend and will continue referring others.

Jenna T.,  LA Ca owner of six restaurants